Sale!
Beko 2 Door Fridge 440L RDNT440E50VZWB (Pro Smart Inverter)
Split your payment & pay RM554.70 today
myIOU
EverFresh+
Fruit & veg fresh for up to 30 days
Your fresh groceries don't need to go bad every again. Precise temperature and humidity controls minimise condensation in your crisper, keeping your fruit & veg fresh for up to 30 days so you have all the healthy ingredients whenever you need them.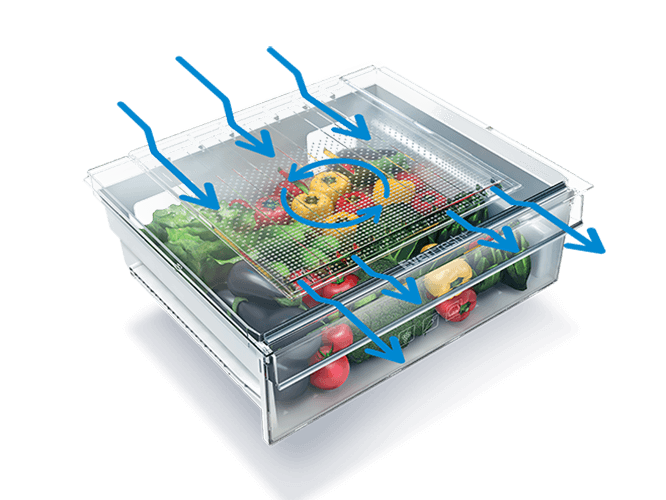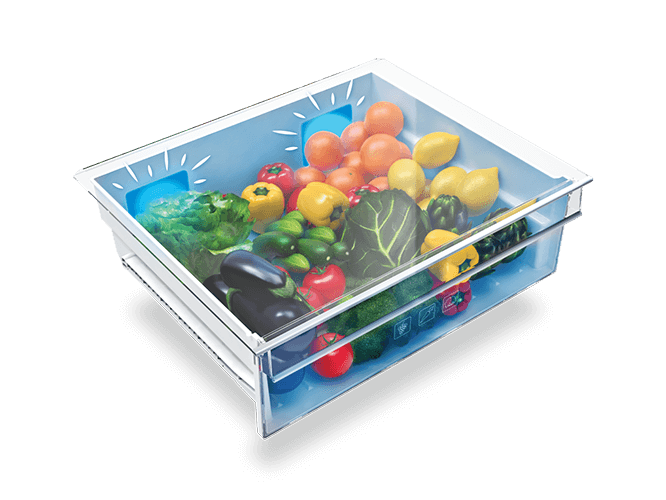 Active Fresh Blue Light
Vitamin C in fruit & veg preserved
Fresh food sometimes loses their vitamins standing around in the fridge. Active Fresh Blue Light helps fruit and veg to continue photosynthesizing, preserving vitamin C levels, natural flavours and nutrients in fruits and veg, and keeping them fresh for up to 30% longer. That means less shopping for you and healthier meals for the family.
NeoFrost Dual Cooling
2 separate cooling systems, no odour transfer
It's difficult to keep the fish in the freezer together with a flavourful cake in the fridge without their odours mixing. NeoFrost Dual Cooling's separate cooling systems for each compartment maintain ideal air flow and optimal temperatures in both the freezer and the fridge. As a result, food stays fresh for longer with no frost build-up or odour transfer.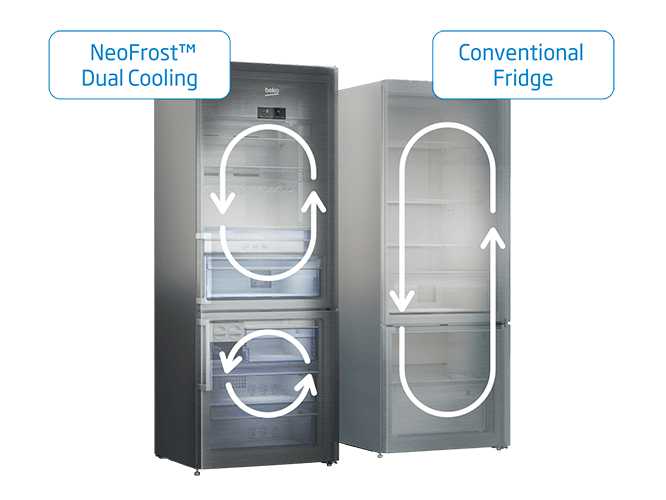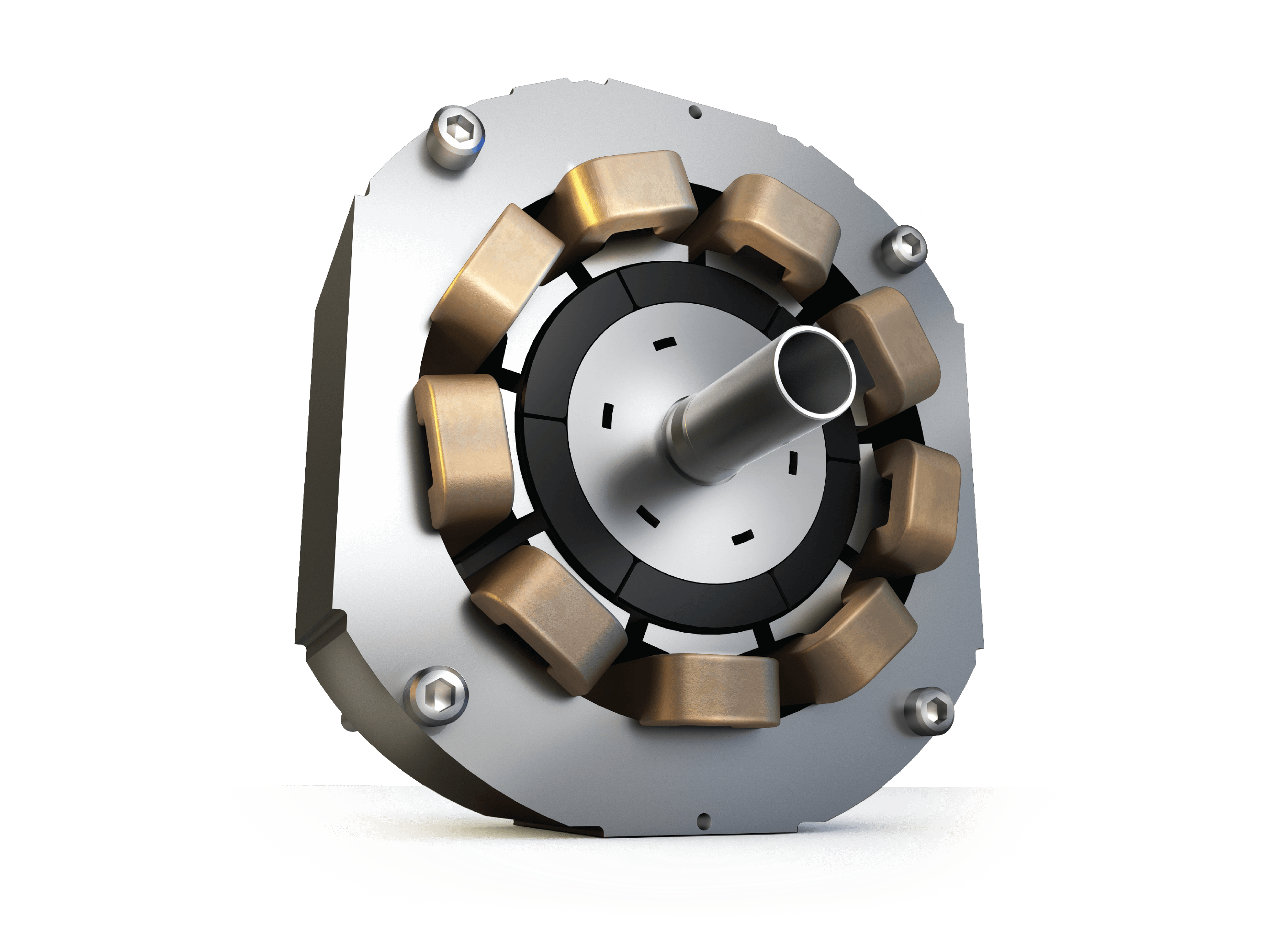 ProSmart Inverter Compressor
High efficiency, high durability, low noise
If your fridge is a humming, gurgling energy-hog, it's time to make the switch. Thanks to its innovative design, the ProSmart Inverter Compressor provides faster cooling with less energy and four times quieter operation than average refrigerator compressors. It adapts to temperature fluctuations quicker, keeps food fresh longer and saves on your energy bills, all at the same time.
Product Description
Everyday life in the kitchen can sometimes get a little hot and bothered – which is why you need some really efficient cooling solutions. Beko's range of refrigerators have lots of smart features to help you deal with all your kitchen-related needs.
Superior Performance
– 440 Liters Capacity
– EverFresh+
– Active Fresh Blue Light
– ProSmart Inverter Compressor
– Active Odour Filter

Highlight

440 L Gross Capacity
– Generous space with designated compartments allows you store your food items accordingly.
EverFresh+
– Thanks to EverFresh+, your fresh fruits and veggies will stay crisp and tasty for up to 30 days, so that you can have a month's worth of ingredients for healthy home-made food!
Active Fresh Blue Light
– Beko Active Fresh Blue Light technology protects vitamin C intensity and the flavour of your fruits and vegetables. The Active Fresh Blue Light in your crisper helps your fruits and veggies continue photosynthesizing, which means they're up to 30% better preserved.
ProSmart Inverter
– ProSmart technology will adapt and create fewer temperature variations, cooling your food quickly and cleverly saving energy and money.
Active Odour Filter
– This filters the circulated cool air inside the refrigerator and eliminates unwanted odours and bacteria to help keep the food inside fresh.
Specifications of Beko Refrigerator RDNT440E50VZWB
Technical Specifications
– Gross Capacity: 440 Liters
– Fridge Net Capacity: 286 Liters
– Freezer Net Capacity: 106 Liters
– Number of Door: 2
General Specifications
– Inverter: Yes
– Cooling System Type: No Frost
– Blue Light: Yes
– Ionizer: Yes
– Active Odour Filter: Yes
– Energy Class: 5
– LED Lighting: Yes
– Holiday Mode: Yes
– Noise Level: 39 dbA
– Special Crisper: Yes
– Electronic Display: Yes
– Illumination Type: LED on Side Wall
– Number of Crisper: 1
– Ice Maker Type: Twist Ice Maker – without Cartridge
Design
– Door Color: Wooden Black
– Cabinet Shelf: Glass
Dimensions
– Product Dimensions (W x D x H): 70.00 x 66.00 x 172.00 (cm)
Live Chat